Stop Struggling With Your Weight!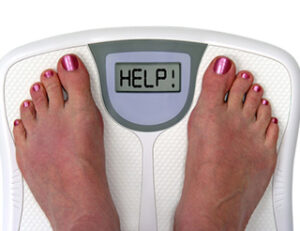 So, it may be getting a little challenging, especially if you haven't exercised for a while. Don't worry, this is normal but it is very important you understand what is going on.
The reality is, in the first week of starting a new exercise routine, many people will begin to doubt themselves. They begin to doubt their new routine before allowing it to really work. The end result is never good. Another failed attempt at getting in shape.
Not You…Not This Time…Not Now
Depending on what you may or may not have going on in your life right now, change can be difficult if you don't approach it the right way.
If you have a plan to follow, you can put yourself on the path to success.
That's Life
I understand that life gets in the way at times but we are going to work through that to help you stay on track and FINALLY get you lasting results.
I want you to understand the commitment and focus it is going to take to succeed. I also want you to realize, this is not an overnight process.
Sometimes we have these unrealistic expectations or outcomes, especially about losing weight. Because of these expectations we don't allow the necessary time for the body to adapt. One word…Patience.
I won't promise any unrealistic outcomes, but what I can promise you is, if you are mentally ready to commit, this program will show you the way to succeed.

Any Health Issues?
If you are dealing with any health issues whether that is early signs or you have already been diagnosed, my job is to improve your physical activity along with some adjustments to your eating schedule to reduce or eliminate these issues.
My job is to reduce your health risk like Cholesterol and High Blood Pressure before they become major health issues for you. Allowing issues like this to go untreated, can lead to major health issues and even death in the future.
It's happening faster and faster these days. The foods we have access to is less nutritious and our lifestyles are putting more and more stress on our bodies.
Look Around You
If you look around you, you will notice the majority of people are overweight. Almost 3 out of every 4 Americans are overweight. Unfortunately, many people are becoming comfortable being overweight and this new acceptance is leading to major health issues.
It is also getting harder and harder to lose weight once you put it on. It's not impossible but it certainly isn't as easy as some want to believe.
But ask yourself, how important is your health to you? Do you want to have more energy so you can actually have productive days that lead to a positive emotional state?
Do you want to look better to rebuild your self-esteem, your confidence, and your mojo? Trust me, once you start feeling and looking better it affects all aspects of your life, relationships, work, personal confidence, etc.
Are You Ready? Are You Really Ready?
So how do you know if you are really ready? First, you need to ask yourself on a scale of 1-10, how serious are you about committing to a program that will get you the results.
Without going into too much detail, there are some underlying issues you are dealing with that have 2 root causes. If you are anything below an 8, the odds are you fall into 1 of those 2 categories:
You don't have enough time and/or
You don't have enough money
This is no time to be discouraged. This is a time to finally be motivated. You have signed up for an introductory program that shows you an effective and proven way to lose the added pounds and be in the best shape of your life?
You job right now is to stay focused and commit to creating new good behaviors and getting rid of the old ones that have gotten you to the point where you want to make a change.
How Do I Find The Time?
I am an entrepreneur, a devoted and very involved father, and married to a cancer surgeon. I also train for triathlons year-round, so the demands on my time are very real every day.
That said, there is a way and I would like to show you. I have found a way to own my time, accomplish more in less time and do it with limited amounts of stress to the point of going stress-free for an entire day.
Seriously, ask yourself when was the last time that happen to you. Before I started using some simple mental fitness training techniques, it seemed like every day was exhausting both mentally and physically. It finally got to the point where I answered 10. I just didn't want to live the way I was living anymore.
If you previously answered 8 or less, I want you to ask yourself the same question again on a scale of 1-10, how serious are you to commit to this program that will get you amazing results using a proven system?
You really have to believe.
I hope you have a healthy and productive day.